The sensors
$0.8
Please leave us a message for accurate price
Brand:
Shiheng Electronics
Product origin:
Nanjing China
Delivery time:
Spot goods
Supply capacity:
Self-produced
● Introduction
THAT the high precision, Sensitive and security NTC thermistor with PVC wire,packing into the needed shape with the insulating, heat-conduction and water proof material will be convenient for installation and long-distance temperature measurement and control.
●Applications
Temperature measurement and control of household air-conditioner,refrigerater,iceboxwater heater,drinking machine,radiator,dishwasher,disinfector,washing machine, drying machine,middle-or-low-temperature drying box and constant temperature box.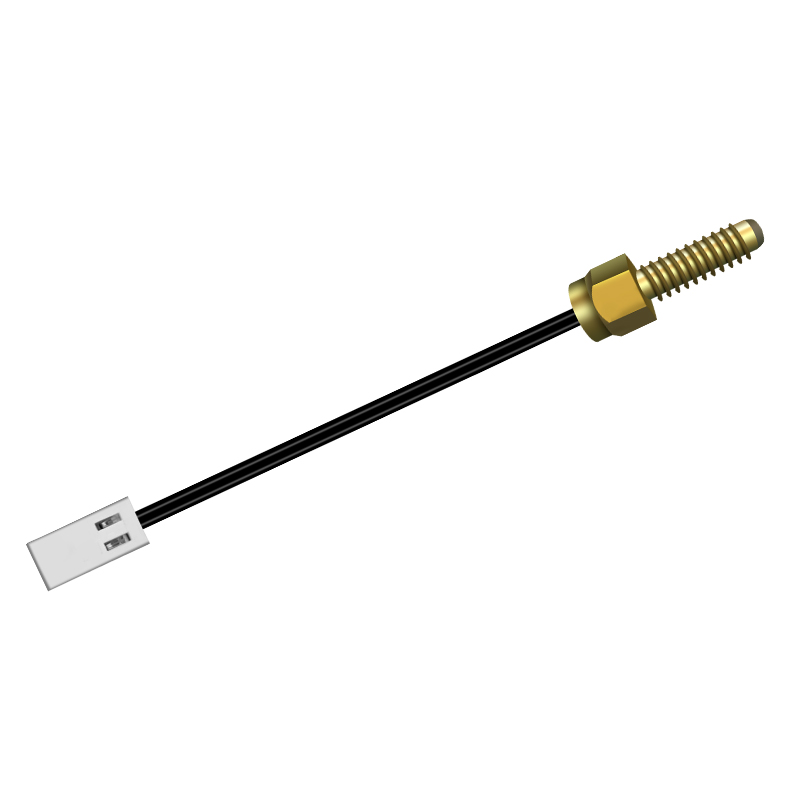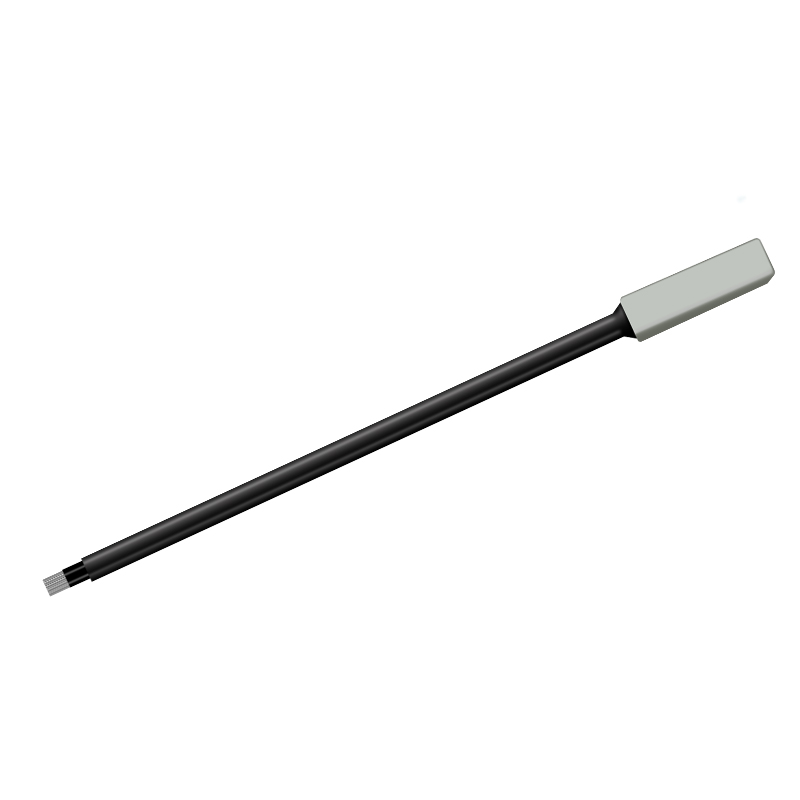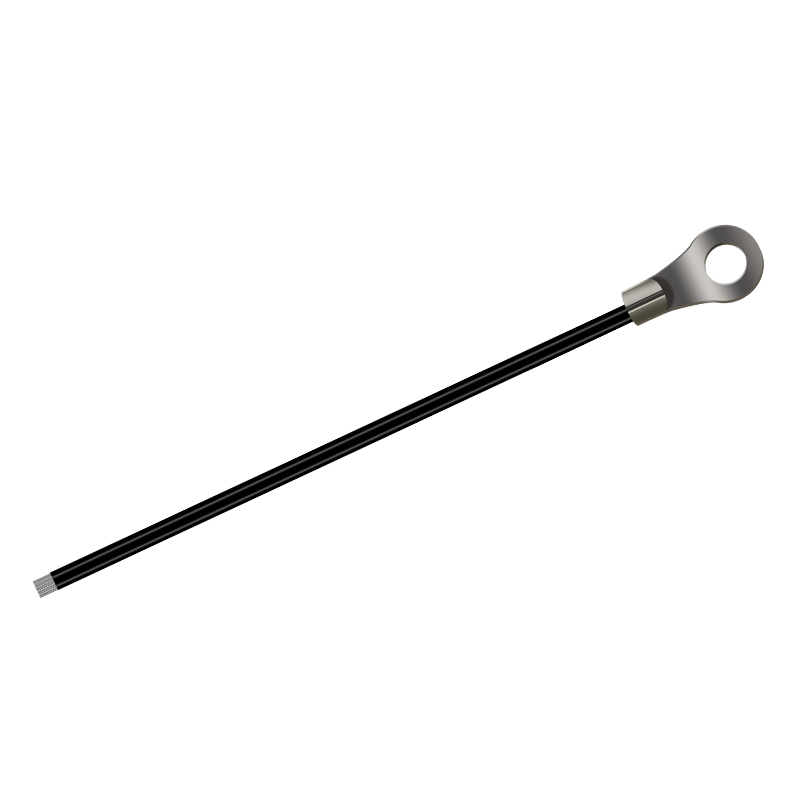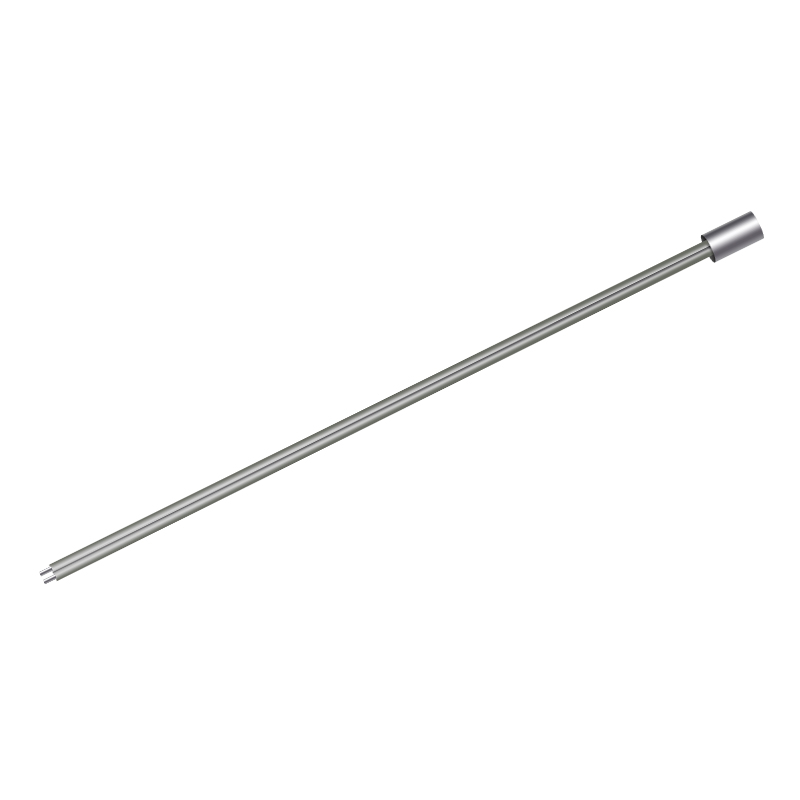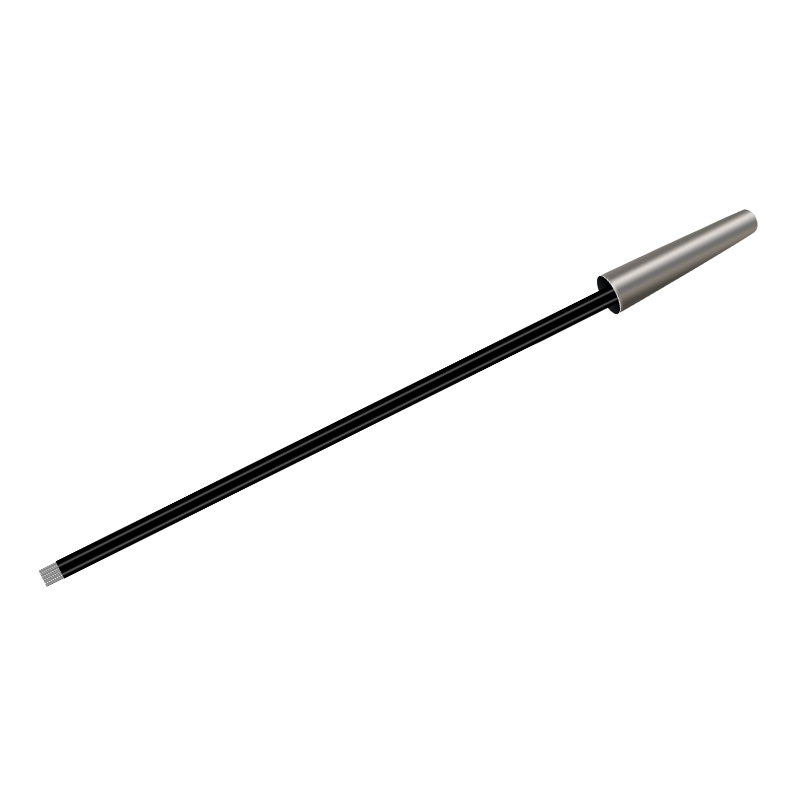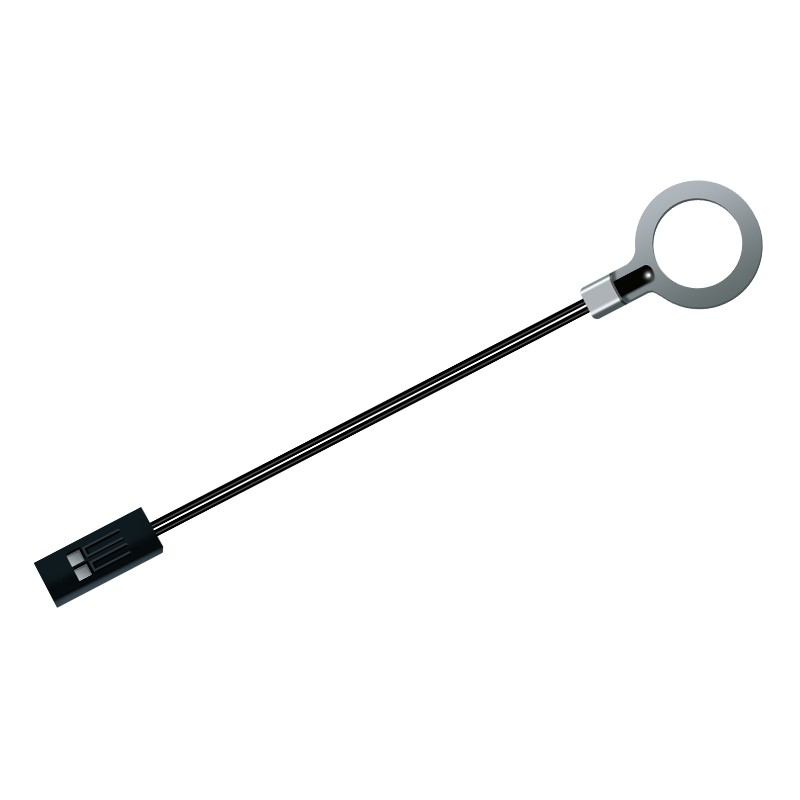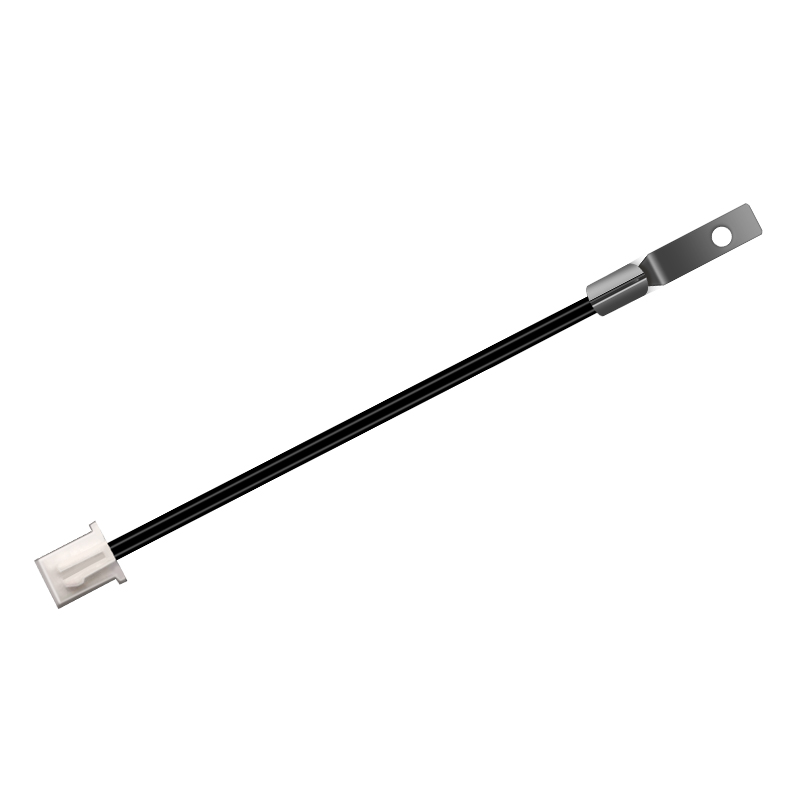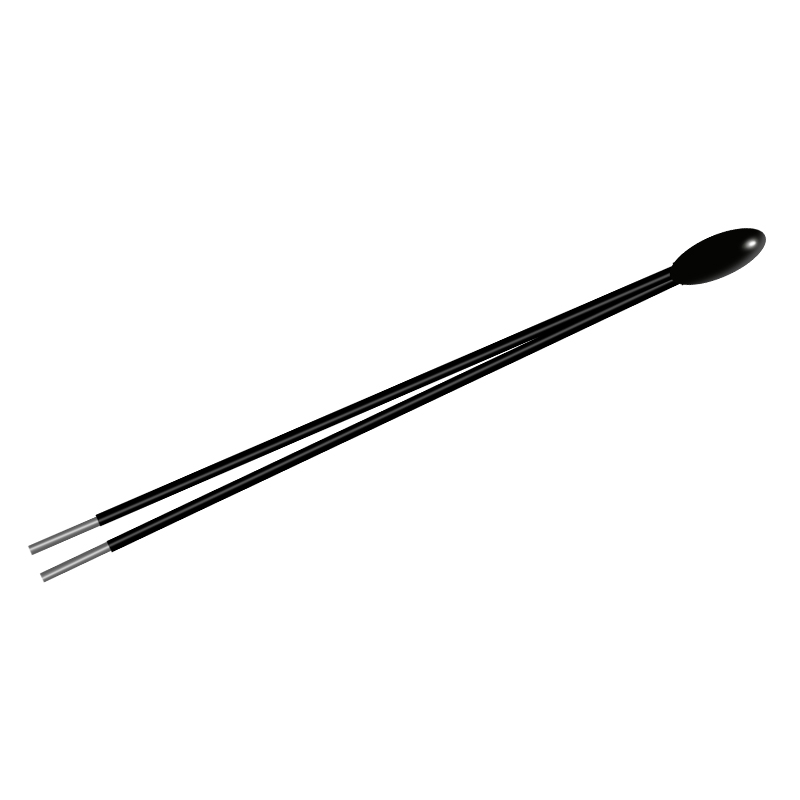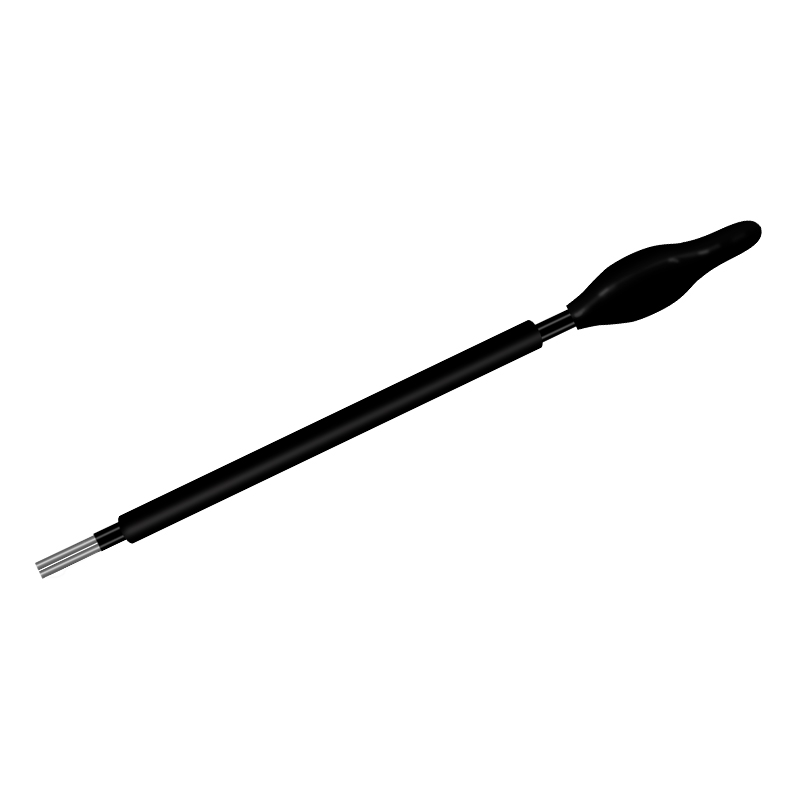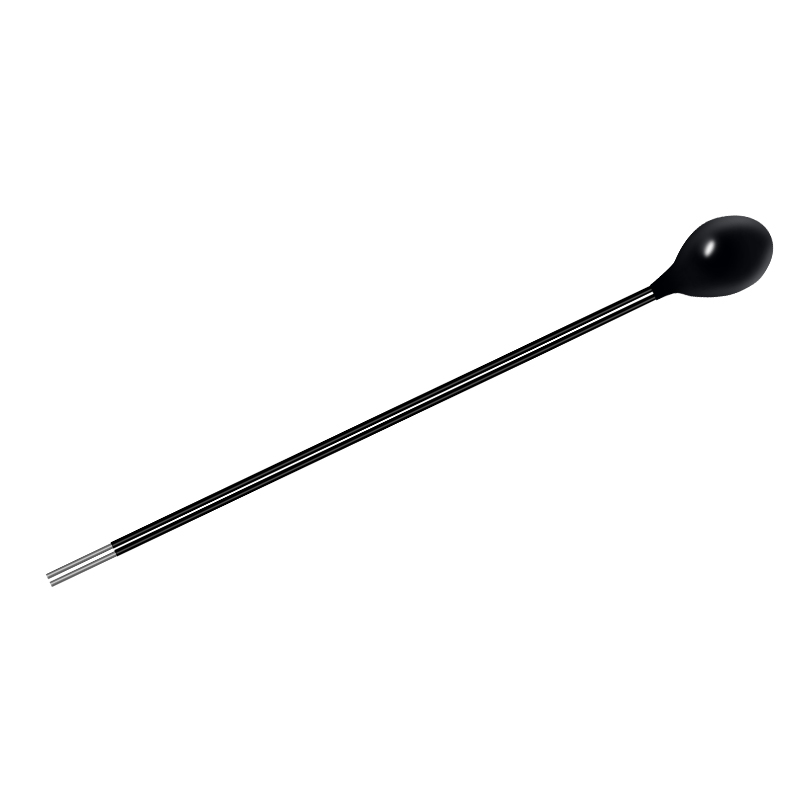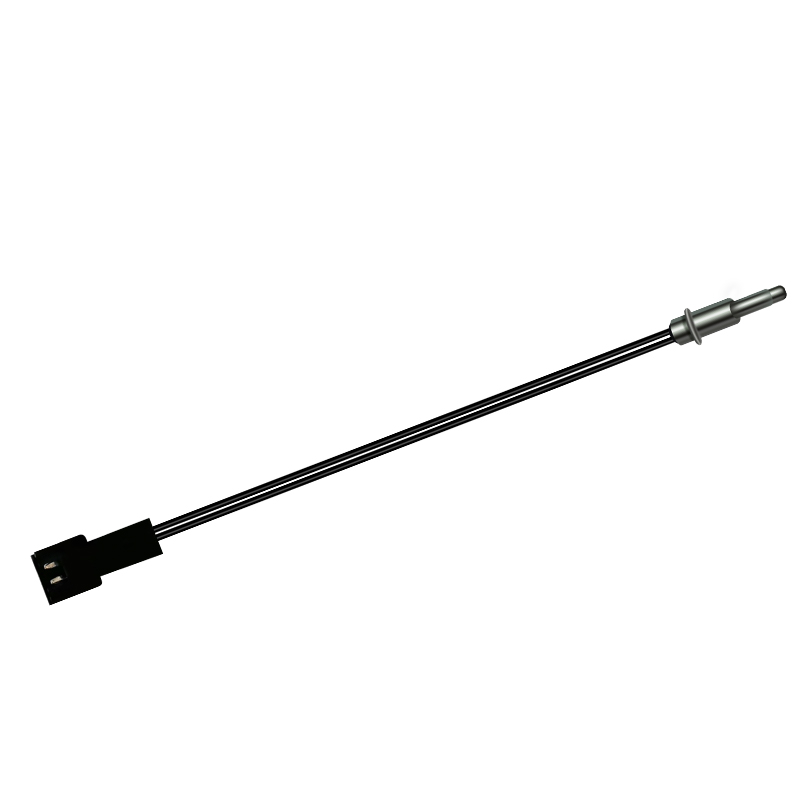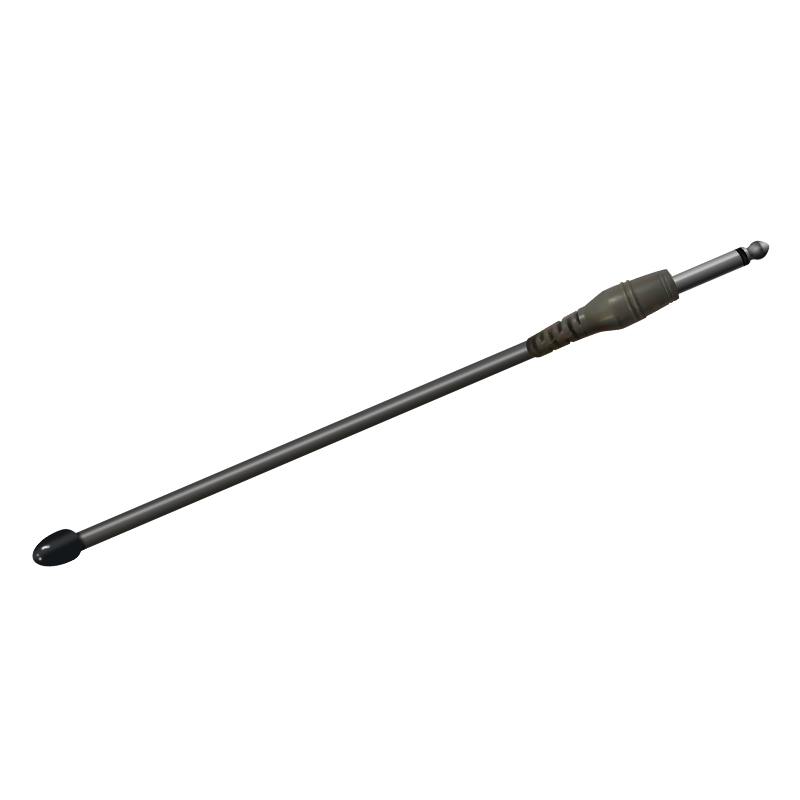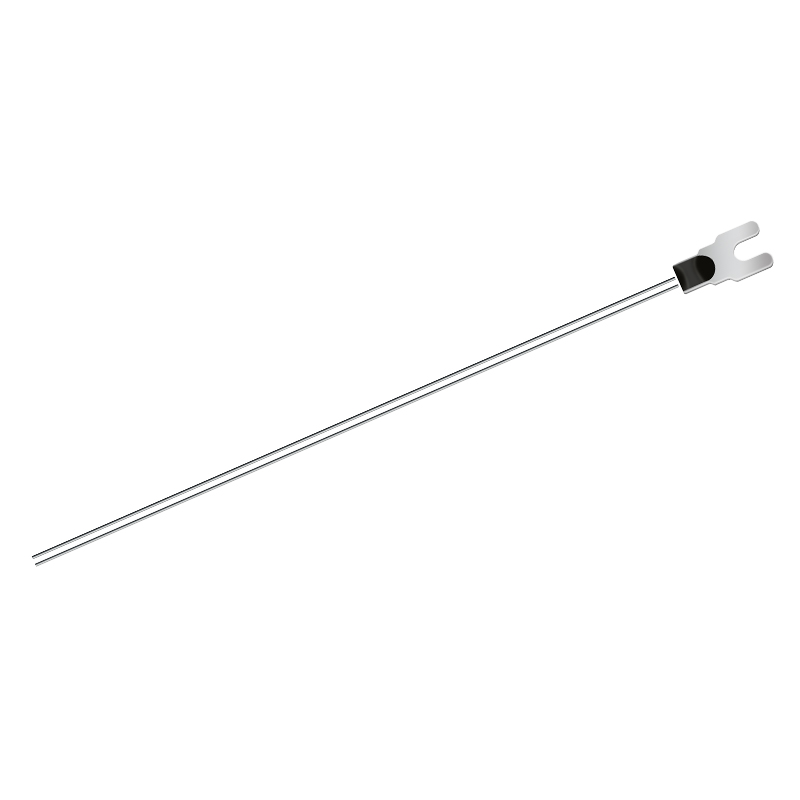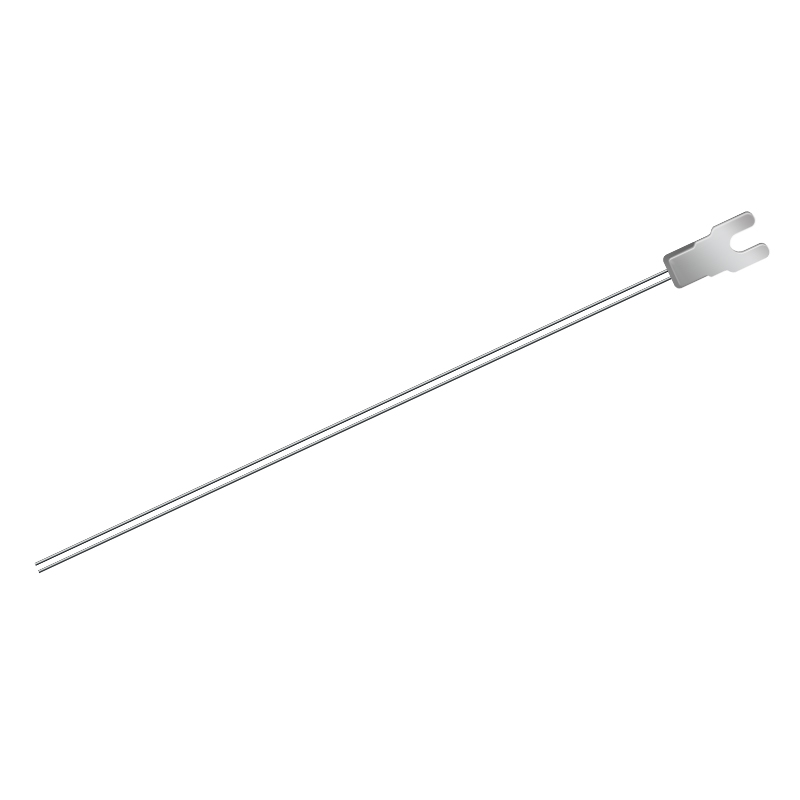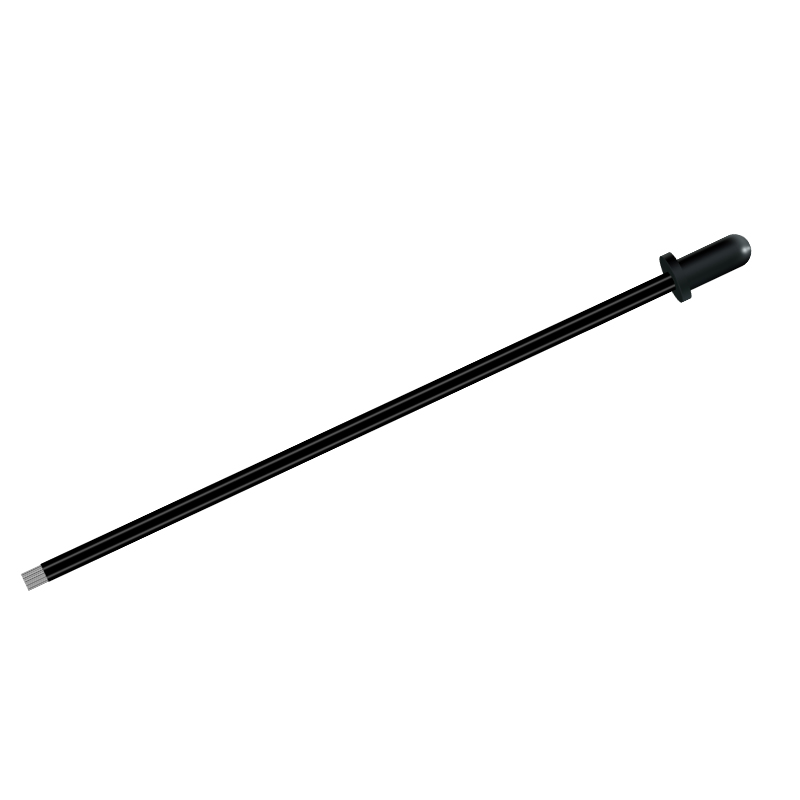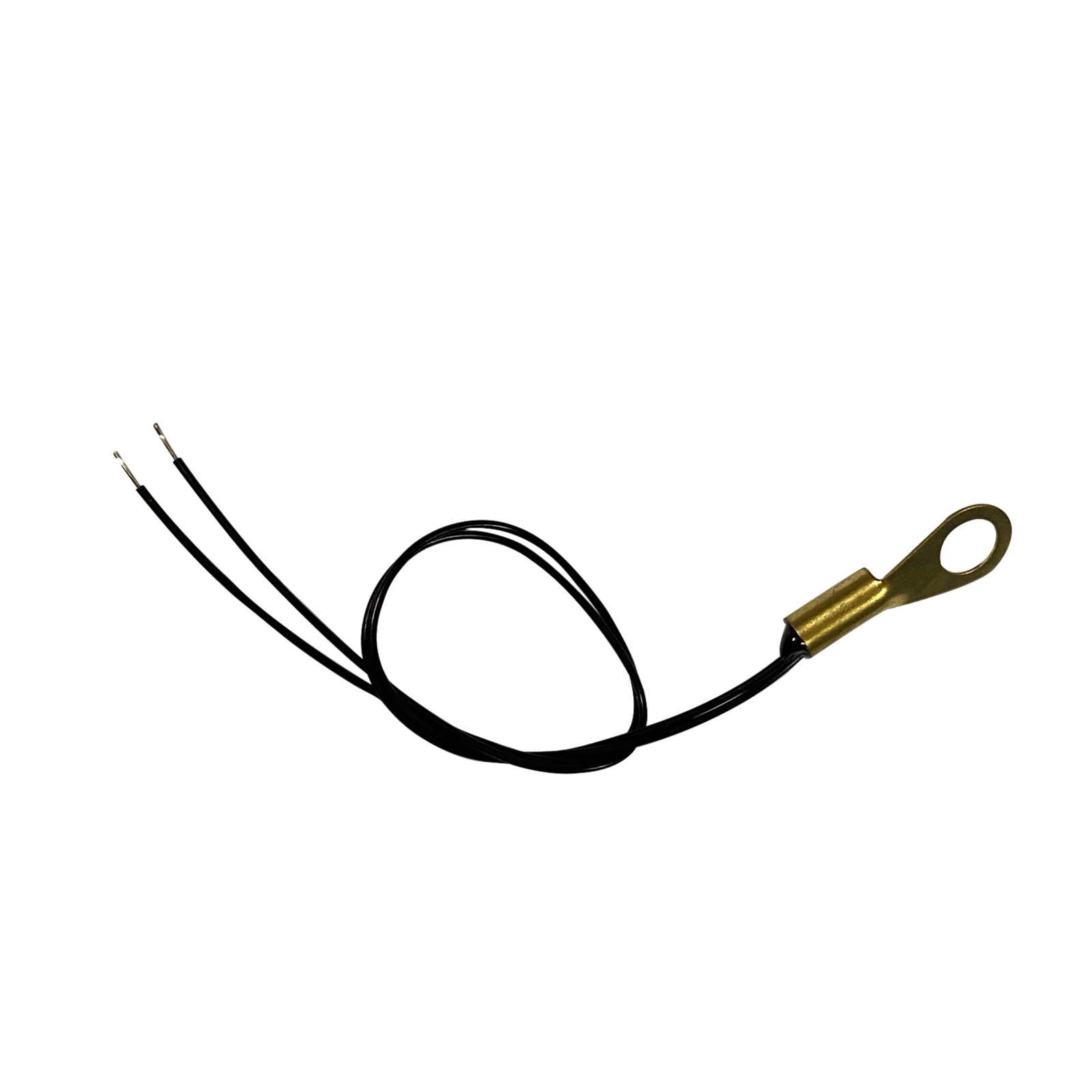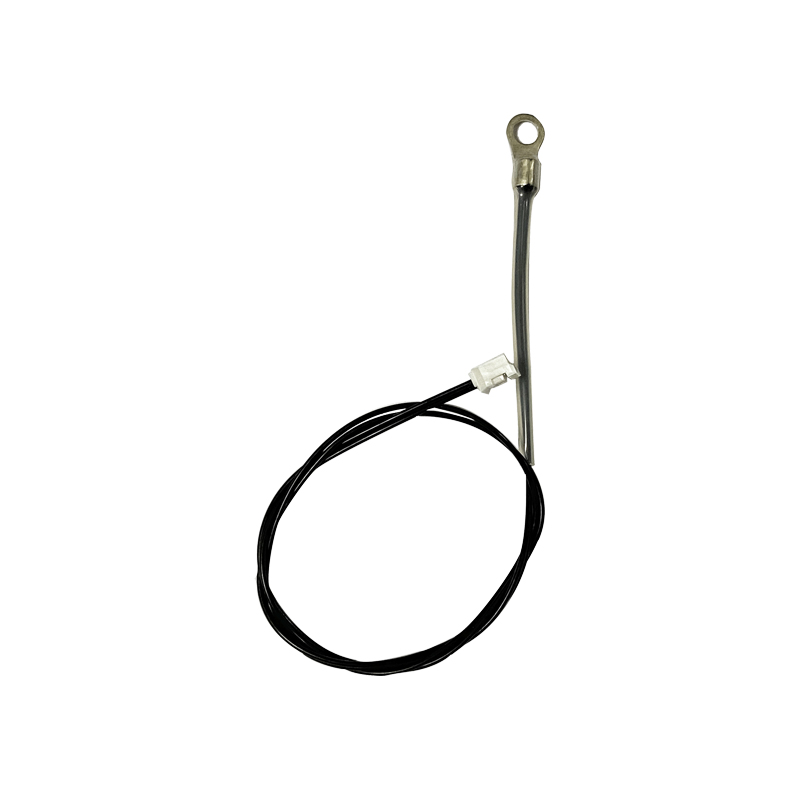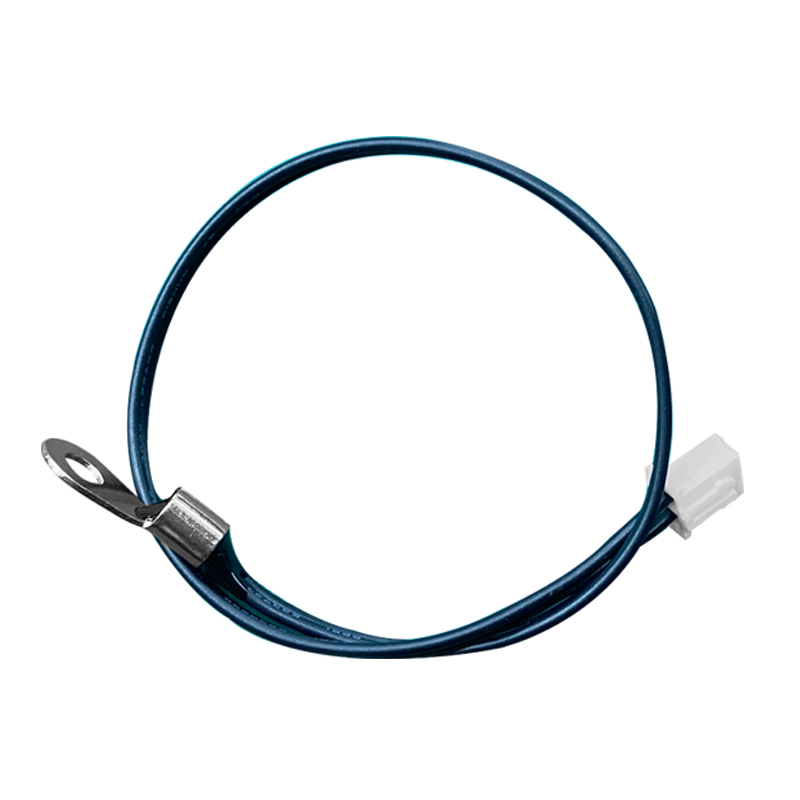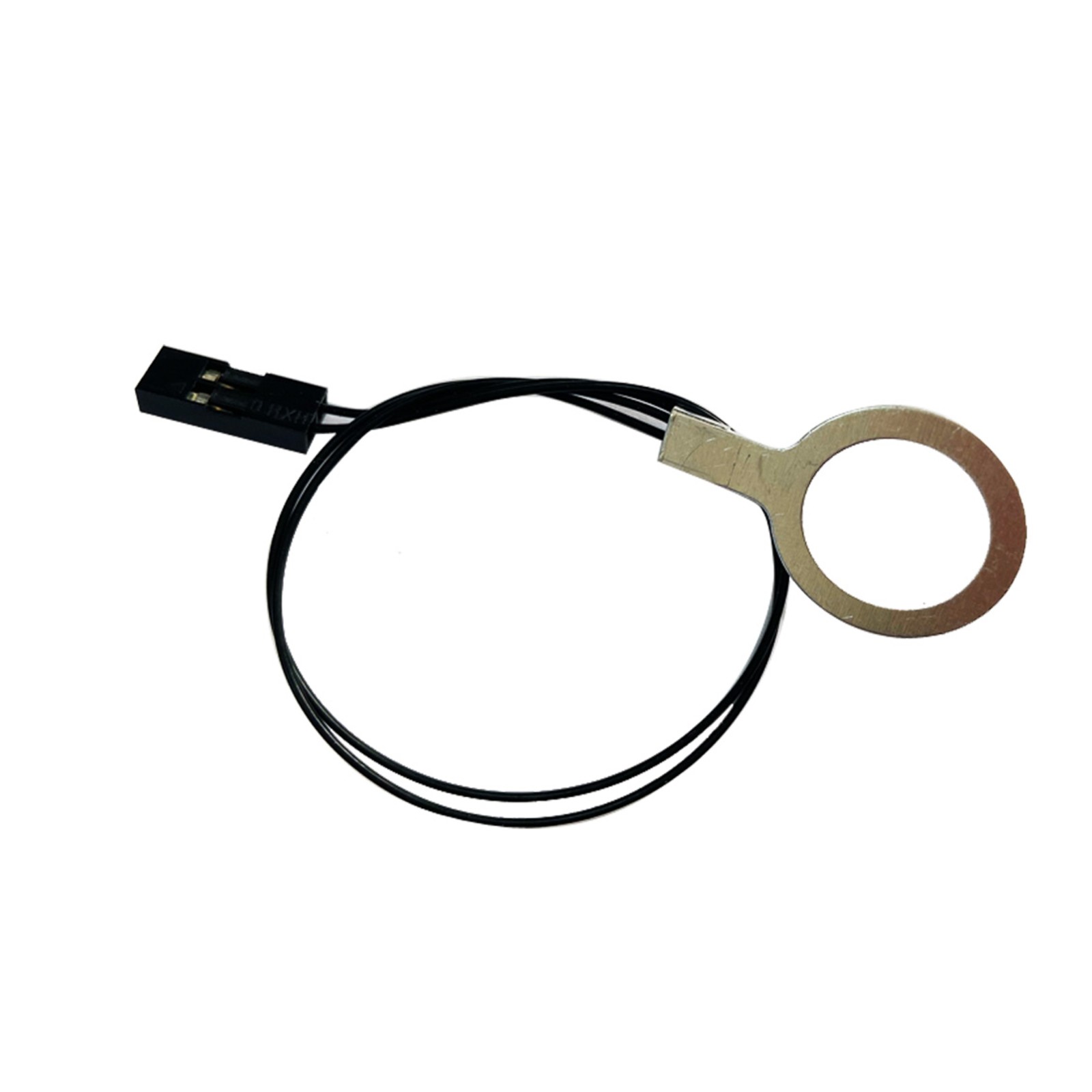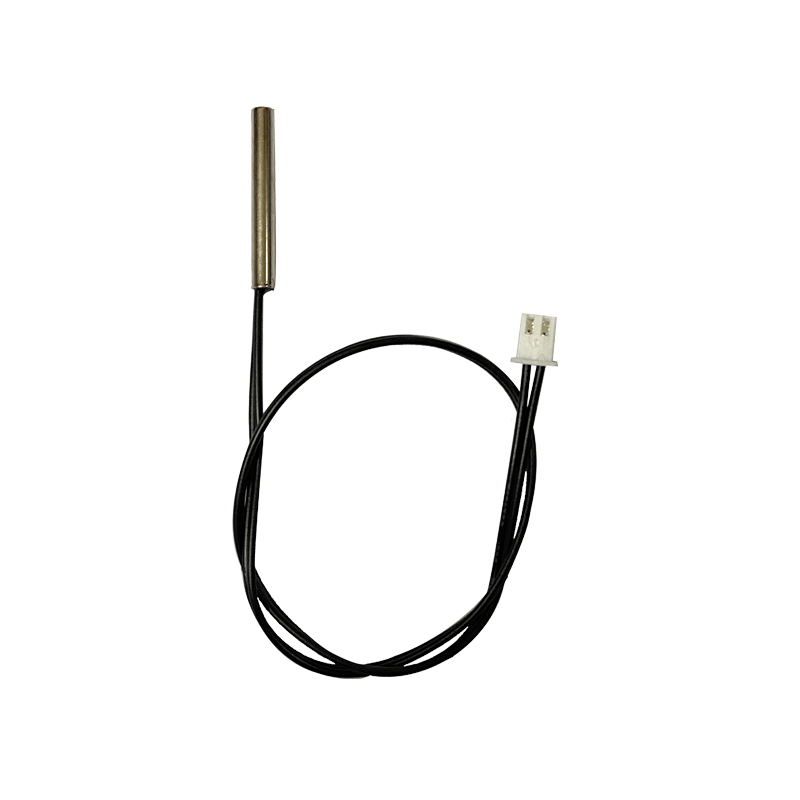 ●Characteristics
◎Adopting new technique,Steady product performance.Capability of long time operating.
◎Preision of resistance and B value,Good coherence, interchange capable.
◎High delicacy,Fast response.
◎Good quality ofinsulation and package,High capability of colliding and bending resistance and High reliability
Dimension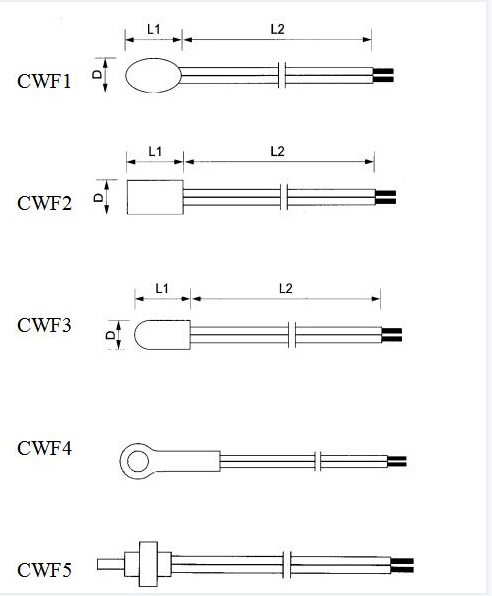 Part No

Rated Resistance R25

B-Value (25/50℃)

Dissi.Coef(mw/℃)

Thermal timeConstant'S)

OperatingTemp.(℃)

Range (KΩ )

Tolerance (%)

(K)

Tolerance (%)

CWF □□□ 3270

0.1〜20

±1

±2

±3

±5

3270

±1

≥ 2.2

≤70

-20~+125

CWF □□□ 3380

0.2 〜20

3380

CWF □□□ 3470

0.5〜50

3470

CWF □□□ 3600

1〜00

3600

CWF □□□ 3950

15〜100

3950

CWF □□□ 4000

5〜100

4000

CWF □□□ 4050

5〜200

4050

CWF □□□ 4150

10〜250

4150

CWF □□□ 4300

20-1000

4300

CWF □□□ 4500

20-1000

4500
| | | | | | | | | | | | |
| --- | --- | --- | --- | --- | --- | --- | --- | --- | --- | --- | --- |
| B-value | -55 | -40 | -25 | -10 | 0 | 10 | 25 | 50 | 85 | 100 | 125 |
| 3933/3K | 225.2 | 87.618 | 37.45 | 16.4 | 9.74 | 5.955 | 3 | 1.08 | 0.322 | 0.206 | 0.1028 |
| 4096/10K | 1022 | 375.36 | 143.47 | 59.22 | 34.28 | 20.5 | 10 | 3.47 | 0.993 | 0.624 | 0.307 |
| 3920/2.7K | 196.38 | 76.67 | 33.11 | 14.62 | 8.662 | 5.333 | 2.7 | 0.974 | 0.293 | 0.187 | 0.0931 |
| 4200/20K | 2112 | 764.4 | 302.2 | 124.42 | 70.22 | 41.663 | 20 | 6.704 | 1.809 | 1.116 | 0.53 |
| 4200/23K | 2429 | 879.1 | 347.5 | 143.08 | 80.75 | 4.791 | 23 | 7.709 | 2.08 | 1.283 | 0.609 |
| 4620/150K | 25327 | 8093 | 2831 | 1080 | 582.94 | 332.4 | 150 | 45.2 | 10.681 | 6.208 | 2.761 |
| 4700/1M | | 57649 | 19855 | 7841 | 3965 | 2251 | 1000 | 296.95 | 68.317 | 39.079 | 16.757 |
| 4000/10K | 813.5 | 306.2 | 126.37 | 55.32 | 32.89 | 20.06 | 10 | 3.536 | 1.018 | 0.638 | 0.306 |
| 4050/10K | 851.5 | 319.5 | 130.98 | 56.39 | 33.29 | 20.164 | 10 | 3.503 | 0.997 | 0.62 | 0.304 |
| 3950/10K | 739.5 | 283.73 | 117.28 | 53.28 | 32.116 | 19.783 | 10 | 3.588 | 1.044 | 0.657 | 0.324 |
| 3941/10K | 713.1 | 276.17 | 116.62 | 53.29 | 32.00 | 19.77 | 10 | 3.597 | 1.052 | 0.663 | 0.33 |
| 4150/15K | 1578 | 566.3 | 219.2 | 90.38 | 51.53 | 30.85 | 15 | 5.128 | 1.418 | 0.877 | 0.42 |
| 4300/150K | 18308 | 6243 | 2319 | 935.5 | 527.3 | 314.03 | 150 | 49.05 | 12.316 | 7.25 | 3.21 |
| 4450/150K | 18157 | 6233 | 2344 | 955.4 | 544.3 | 320.19 | 150 | 47.634 | 11.775 | 6.947 | 3.123 |
| 4300/100K | 10845 | 3779 | 1440 | 596 | 342.5 | 206.52 | 100 | 32.868 | 8.484 | 5.067 | 2.295 |
| 4150/220K | 23673 | 8310 | 3176 | 1314 | 758.26 | 452.45 | 220 | 74.76 | 20.396 | 12.435 | 5.849 |
| 4250/220K | 25271 | 8716 | 3305 | 1362 | 774.3 | 458.39 | 220 | 73.025 | 19.23 | 11.582 | 5.506 |
| 3877/30K | 2053 | 781.01 | 325.1 | 147.1 | 90.421 | 57.304 | 30 | 10.999 | 3.234 | 2.029 | 1.005 |
| 3600/10K | 653.6 | 249.84 | 105.31 | 47.87 | 29.465 | 18.754 | 10 | 3.944 | 1.292 | 0.847 | 0.4311 |
| 3700/10K | 737.3 | 275.23 | 112.16 | 49.97 | 30.358 | 19.091 | 10 | 3.829 | 1.211 | 0.785 | 0.406 |
| 3740/12K | 907.4 | 337.46 | 137.88 | 60.97 | 36.701 | 23.03 | 12 | 4.549 | 1.417 | 0.915 | 0.469 |
| 4050/50K | 4220 | 1544 | 619 | 268.6 | 159.45 | 98.845 | 50 | 17.501 | 4.815 | 2.953 | 1.4 |
| 4090/33K | 2818 | 1032 | 415.9 | 181.44 | 108.41 | 66.626 | 33 | 11.41 | 3.154 | 1.939 | 0.928 |
| 3380/10K | 500.13 | 203.75 | 89.35 | 43 | 27.513 | 18.016 | 10 | 4.168 | 1.461 | 0.983 | 0.544 |
| 3369/10K | 492 | 202.17 | 89.95 | 43.28 | 27.57 | 18.06 | 10 | 4.172 | 1.47 | 0.988 | 0.543 |
| 3470/10K | 536.6 | 214.86 | 94.78 | 44.69 | 28.11 | 18.305 | 10 | 4.064 | 1.374 | 0.911 | 0.504 |
| 3641/2.3K | 136.34 | 52.46 | 22.405 | 10.432 | 6.495 | 4.225 | 2.3 | 0.888 | 0.276 | 0.177 | 0.088 |
| 3600/2K | 121.38 | 46.58 | 19.8 | 9.169 | 5.726 | 3.682 | 2 | 0.785 | 0.244 | 0.158 | 0.0789 |
| 3550/2.5K | 147.55 | 57.02 | 24.32 | 11.329 | 7.024 | 4.556 | 2.5 | 0.996 | 0.312 | 0.202 | 0.1017 |
| 4027/31K | 2505 | 933.2 | 381.47 | 169.01 | 101.87 | 62.172 | 31 | 10.857 | 3.055 | 1.892 | 0.921 |
| 4450/470K | | 22563 | 8275 | 3115 | 1748 | 1013 | 470 | 148.66 | 36.69 | 21.62 | 10.493 |
| 3950/50K | 4090 | 1475 | 603.3 | 262.5 | 157.91 | 98.034 | 50 | 17.94 | 5.02 | 3.09 | 1.482 |
| 3870/10K | 673 | 257.42 | 108.35 | 49.928 | 30.822 | 19.423 | 10 | 3.665 | 1.088 | 0.687 | 0.342 |
| 3760/5K | 296.93 | 115.7 | 49.89 | 23.52 | 14.771 | 9.49 | 5 | 1.881 | 0.578 | 0.37 | 0.1881 |
| 4250/50K | 5082 | 1800 | 700.1 | 295.5 | 172.21 | 103.6 | 50 | 16.625 | 4.397 | 2.656 | 1.237 |
| 4150/50K | 4656 | 1666 | 656.3 | 280.47 | 164.76 | 100.87 | 50 | 17.036 | 4.585 | 2.787 | 1.316 |
| 4150/10K | 1049 | 382.3 | 147.2 | 60.23 | 34.665 | 20.69 | 10 | 3.41 | 0.95 | 0.588 | 0.281 |
| 4100/10K | 908 | 337.01 | 138.55 | 58.341 | 34.265 | 20.536 | 10 | 3.442 | 0.958 | 0.594 | 0.293 |
| 4250/10K | 1291 | 433.5 | 158.1 | 62.89 | 35.55 | 20.936 | 10 | 3.337 | 0.917 | 0.566 | 0.275 |
| 4250/100K | 10289 | 3623 | 1392 | 579.4 | 337.6 | 204.5 | 100 | 33.365 | 8.701 | 5.226 | 2.417 |
| 3270/5K | 221.44 | 92.57 | 42.27 | 20.55 | 13.346 | 8.861 | 5 | 2.142 | 0.773 | 0.527 | 0.2988 |
| 3270/2K | 75.5 | 32.11 | 14.75 | 7.47 | 4.962 | 3.385 | 2 | 0.852 | 0.296 | 0.198 | 0.105 |
| 3950/2K | 186.3 | 67.359 | 26.39 | 11.201232 | 6.601 | 4.005 | 2 | 0.7166 | 0.213 | 0.136 | 0.068 |
| 4045/2.9K | 343.5 | 115.6 | 42.01 | 17.178 | 9.845 | 5.917 | 2.9 | 1.015 | 0.297 | 0.189 | 0.0922 |
| 3715/2K | 154.2 | 57.16 | 22.918 | 10.092 | 6.128 | 3.837 | 2 | 0.766 | 0.25 | 0.166 | 0.0836 |
| 3895/2K | 178.69 | 65.03 | 25.618 | 10.957 | 6.483 | 3.966 | 2 | 0.728 | 0.222 | 0.144 | 0.0728 |
| 3950/2K | 194.93 | 69.218 | 26.764 | 11.256 | 6.638 | 4.007 | 2 | 0.718 | 0.216 | 0.138 | 0.069 |
| 3628/1K | 59.23 | 24.995 | 10.781 | 4.922 | 2.985 | 1.888 | 1 | 0.389 | 0.128 | 0.084 | 0.0451 |
| 4150/100K | 10611 | 3709 | 1410 | 582.8 | 336.77 | 203.67 | 100 | 33.905 | 8.896 | 5.318 | 2.45 |
| 4050/100K | 9862 | 3508 | 1356 | 566.5 | 333.42 | 202.14 | 100 | 34.821 | 9.761 | 6.008 | 2.799 |
| 3990/100K | 9227 | 3320 | 1295 | 553.3 | 326.35 | 199.63 | 100 | 35.56 | 10.196 | 6.349 | 3.083 |
| 4100/100K | 10523 | 3655 | 1394 | 579.3 | 337.61 | 203.22 | 100 | 34.35 | 9.543 | 5.86 | 2.737 |
| 3950/100K | 8989 | 3169 | 1287 | 551.1 | 326.56 | 198.92 | 100 | 35.75 | 10.362 | 6.474 | 3.199 |
| 4100/100K | 9701 | 3431 | 1335 | 565.8 | 332.71 | 201.76 | 100 | 34.33 | 9.238 | 5.595 | 2.607 |
| 4200/100K | 10376 | 3650 | 1396 | 584.1 | 339.123 | 203.84 | 100 | 33.626 | 8.767 | 5.266 | 2.41 |
| 3950/5K | 370.16 | 141.26 | 60.76 | 27.16 | 16.154 | 9.932 | 5 | 1.796 | 0.531 | 0.336 | 0.168 |
| 3900/20K | 1457 | 544.84 | 223.31 | 99.77 | 60.91 | 38.3 | 20 | 7.285 | 2.121 | 1.33 | 0.644 |
| 3908/30K | 2216 | 830.8 | 342.68 | 152.71 | 92.344 | 57.875 | 30 | 10.819 | 3.103 | 1.93 | 0.947 |
| 3470/5K | 291.02 | 112.2 | 47.685 | 22.32 | 14.066 | 9.128 | 5 | 2.035 | 0.647 | 0.419 | 0.215 |
| 3380/2.03K | 102.75 | 41.087 | 18.11 | 8.679 | 5.516 | 3.635 | 2.03 | 0.846 | 0.278 | 0.181 | 0.0945 |
| 3810/10K | 649.4 | 248.5 | 104.33 | 48.28 | 29.77 | 18.94 | 10 | 3.72 | 1.118 | 0.708 | 0.35 |
| 3477/3.485K | | | 33.04 | 15.51 | 9.75 | 6.333 | 3.485 | 1.44 | 0.502 | 0.334 | |
| 3380/10K | 554.9 | 216.98 | 93.41 | 43.99 | 27.79 | 18.133 | 10 | 4.163 | 1.453 | 0.958 | 0.505 |
| 3880/30K | 2045 | 912.14 | 366.36 | 160.45 | 95.85 | 59.145 | 30 | 10.954 | 3.148 | 1.943 | 0.93 |
| 4100/15K | 1339 | 487.7 | 203.53 | 87.56 | 51.205 | 30.688 | 15 | 5.153 | 1.433 | 0.888 | 0.438 |
| 3900/10K | | | 112.24 | 50.38 | 30.491 | 19.321 | 10 | 3.627 | 1.057 | 0.664 | |
| 3470/2K | 86.404 | 35.582 | 16.269 | 8.067 | 5.246 | 3.524 | 2 | 0.814 | 0.274 | 0.183 | 0.095 |
| 3580/2K | 100.6 | 40.238 | 17.63 | 8.522 | 5.439 | 3.621 | 2 | 0.789 | 0.256 | 0.167 | 0.0869 |
| 4300/33K | 4213 | 1433 | 529.5 | 211.33 | 119.25 | 69.85 | 33 | 10.788 | 2.854 | 1.733 | 0.814 |
| 4430/33K | 5287 | 1692 | 586.2 | 224.88 | 124.63 | 71.53 | 33 | 10.467 | 2.676 | 1.604 | 0.733 |
| 3935/10K | 983 | 341.43 | 131.32 | 55.73 | 32.79 | 19.966 | 10 | 3.614 | 1.087 | 0.692 | 0.346 |
| 3900/2.005K | 181.8 | 66.18 | 26.03 | 11.09 | 6.555 | 3.994 | 2.005 | 0.726 | 0.22 | 0.14 | 0.072 |
| 3935/2.252K | 201.3 | 73.61 | 29.16 | 12.442 | 7.325 | 4.481 | 2.252 | 0.811 | 0.243 | 0.155 | 0.08 |
| 3850/2.2K | 179.43 | 67.455 | 26.832 | 11.67 | 6.945 | 4.305 | 2.2 | 0.812 | 0.255 | 0.166 | 0.0831 |
| 3930/50Kpaint | 3665 | 1376.7 | 571 | 253.7 | 155.74 | 97.09 | 50 | 18.035 | 5.226 | 3.258 | 1.55 |
| 3930/20K | 1471 | 554.1 | 229.65 | 102.85 | 62.59 | 39.19 | 20 | 7.172 | 2.061 | 1.281 | 0.622 |
| 3950/50K | 3926 | 1460 | 593.20 | 262.50 | 158.03 | 97.93 | 50 | 17.920 | 5.064 | 3.133 | 1.489 |
| 3950/20K | 1460 | 551.6 | 233.03 | 105.87 | 64.17 | 39.62 | 20 | 7.164 | 2.090 | 1.306 | 0.641 |
| 3950/10K | 798.2 | 312.42 | 126.86 | 54.92 | 32.63 | 19.94 | 10 | 3.588 | 1.062 | 0.670 | 0.336 |
| 3600/10K | 642.7 | 245.5 | 103.37 | 47.614 | 29.427 | 18.79 | 10 | 3.95 | 1.232 | 0.785 | 0.391 |
| 3380/2K | 78.4 | 32.97 | 15.37 | 7.775 | 5.123 | 3.471 | 2 | 0.835 | 0.284 | 0.189 | 0.1025 |
| 3500/2.041K | 115.01 | 45.51 | 19.85 | 9.3 | 5.82 | 3.749 | 2.041 | 0.821 | 0.275 | 0.185 | 0.101 |
| 3950/10K | 841.8 | 304.88 | 121.95 | 53.38 | 32.04 | 19.788 | 10 | 3.578 | 1.045 | 0.656 | 0.323 |
| 4520/1M | | 49745 | 17808 | 6885 | 3815 | 2186 | 1000 | 308.76 | 75.675 | 44.078 | 19.46 |
| 4520/1M | | 49560 | 17727 | 6871 | 3807 | 2182 | 1000 | 308.87 | 75.59 | 44.123 | 19.511 |
| 4540/1M | | 50344 | 17943 | 6924 | 3827 | 2189 | 1000 | 307.47 | 74.89 | 43.68 | 19.256 |
| 3110/2.186K | 86.39 | 36.528 | 17.044 | 8.523 | 5.599 | 3.776 | 2.186 | 0.975 | 0.362 | 0.2438 | 0.1327 |
| 3930/50K | 4424 | 1589 | 626.5 | 271.54 | 161.48 | 98.95 | 50 | 18.036 | 5.366 | 3.394 | 1.695 |
| 3960/50K | 4494 | 1626 | 638.8 | 275.02 | 162.74 | 99.44 | 50 | 17.89 | 5.247 | 3.27 | 1.598 |
| 3380/5K | 252.25 | 102.5 | 45.39 | 21.73 | 13.81 | 9.032 | 5 | 2.077 | 0.73 | 0.491 | 0.2697 |
| 3580/5K | 273.02 | 113.65 | 49.7 | 23.24 | 14.53 | 9.298 | 5 | 1.973 | 0.649 | 0.43 | 0.229 |
| 3220/5K | 210.85 | 88.21 | 40.88 | 20.26 | 13.17 | 8.779 | 5 | 2.163 | 0.796 | 0.545 | 0.3082 |
| 3340/2.186K | 78.494 | 34.008 | 16.209 | 8.37 | 5.582 | 3.826 | 2.186 | 0.92 | 0.317 | 0.2117 | 0.1149 |
| 3950/2K | 171.98 | 66.767 | 26.664 | 11.326 | 6.606 | 4.009 | 2 | 0.719 | 0.218 | 0.14 | 0.0723 |
| 3950/2K | 171.43 | 66.8 | 26.67 | 11.275 | 6.606 | 4.008 | 2 | 0.718 | 0.218 | 0.14 | 0.0724 |
| 3930/2K | 171.05 | 65.258 | 26.254 | 11.182 | 6.567 | 3.994 | 2 | 0.722 | 0.22 | 0.1416 | 0.0734 |
| 3480/0.5K | 29.386 | 11.533 | 4.948 | 2.301 | 1.438 | 0.926 | 0.5 | 0.2022 | 0.0697 | 0.0468 | 0.0258 |
| 3980/2K | 197.26 | 69.853 | 26.946 | 11.371 | 6.645 | 4.019 | 2 | 0.714 | 0.213 | 0.1357 | 0.0692 |
| 4300/3K | 487.3 | 151.3 | 52.43 | 20.05 | 11.151 | 6.445 | 3 | 0.983 | 0.269 | 0.167 | 0.0821 |
| 4300/3K | 482.9 | 149.9 | 52.11 | 19.98 | 11.15 | 6.433 | 3 | 0.987 | 0.271 | 0.168 | 0.0826 |
| 3860/1.5K | 123.11 | 48.404 | 19.457 | 8.322 | 4.902 | 2.986 | 1.5 | 0.552 | 0.1702 | 0.1103 | 0.058 |
| 3840/1.5K | 117.42 | 46.376 | 18.987 | 8.204 | 4.849 | 2.965 | 1.5 | 0.553 | 0.1723 | 0.1119 | 0.0589 |
| 3350/4.991K | 241.05 | 98.56 | 44.06 | 21.27 | 13.655 | 8.956 | 4.991 | 2.093 | 0.742 | 0.494 | 0.2613 |
| 3350/2.186K | 105.16 | 43.12 | 19.28 | 9.322 | 5.967 | 3.921 | 2.186 | 0.915 | 0.324 | 0.2153 | 0.115 |
| 3800K/30K | 2338 | 882.4 | 349.48 | 155.43 | 93.739 | 58.305 | 30 | 11.204 | 3.36 | 2.099 | 1.023 |
| 3200/5K | 185.3 | 81.93 | 38.98 | 19.77 | 12.971 | 8.733 | 5 | 2.182 | 0.802 | 0.555 | 0.313 |
| 3530/2.056K | 115.4 | 46.31 | 20.17 | 9.435 | 5.922 | 3.809 | 2.056 | 0.823 | 0.276 | 0.182 | 0.098 |
| 3950/50Kpaint | 3598 | 1404 | 570.2 | 257.81 | 157.57 | 98.54 | 50 | 17.95 | 5.195 | 3.243 | 1.588 |
| 3950/10K | 737.6 | 280.03 | 115.52 | 52.09 | 31.91 | 19.83 | 10 | 3.588 | 1.059 | 0.673 | 0.328 |