MF73T High-power NTC Thermistor Series
$0.8
Please leave us a message for accurate price
Brand:
Shiheng Electronics
Product origin:
Nanjing China
Delivery time:
Spot goods
Supply capacity:
Self-produced
MF73T High-power NTC Thermistor Series
MF73T High Power NTC Thermistor
Small size, high power, strong ability to suppress surge current
Material constant (B value) is large, the residual resistance is small, and its own power consumption is small
Large current, long life, high reliability
It is convenient for circuit board installation, complete series and wide application range.
MF73T High-power NTC Thermistor series
●Characteristics
◎Small size, strong power and strong capability of surge current protection.
◎Big material constant (B value ), small remain resistance
◎Large steady state current, longevity of service, high reliability.
◎Convenient for PCB installing, integral series, extensive operating range
●Applications:
◎High power switch power-supply, Power conversion ,UPS power-supply.
◎High power battery charger, electric vehicle battery charger.
◎High power LED light, high power electronic energy saving lamps and other lighting lamps.
";
●Dimensions(mm)
Body size

Φ3

Φ5

Φ8

Φ10

Φ13

Φ15

Φ20

Φ25

Φ30

Φ35

Φ40

Diameter (Dmax)

4.5

7

11

13

15.5

17.5

22.5

29

35

40

45

Thickness (Tmax)

4.5

5

5.5

5.5

6

6

7

8

10

12

12

Pitch (F±1)

2.5

2.5

7.5

7.5

7.5

7.5

10

10

18±1 .5

18±1.5

18±1.5l

Lead diameter (d±0.05)

0.45

0.45

0.8

0.8

0.8

0.8

1

1

1.6

2

2.0(26)

Lead length (L)min

25

25

25

25

25

25

25

25

25

25

25

Lead length (L1)min

/

/

17

17

17

17

17

17

/

/

/

Regular lead Shape

(II) straight

(II) straight

(I) inside kink

(I) inside kink

(I) inside kink

(I ) inside kink

(II) straight

(II) straight

(II)

straight

(II)

straight

(II) straight

Special lead Shape

/

/

(II) straight

(II) straight

(II) straight

(II ) straight

( III) outside kink

( III)

Outside

kink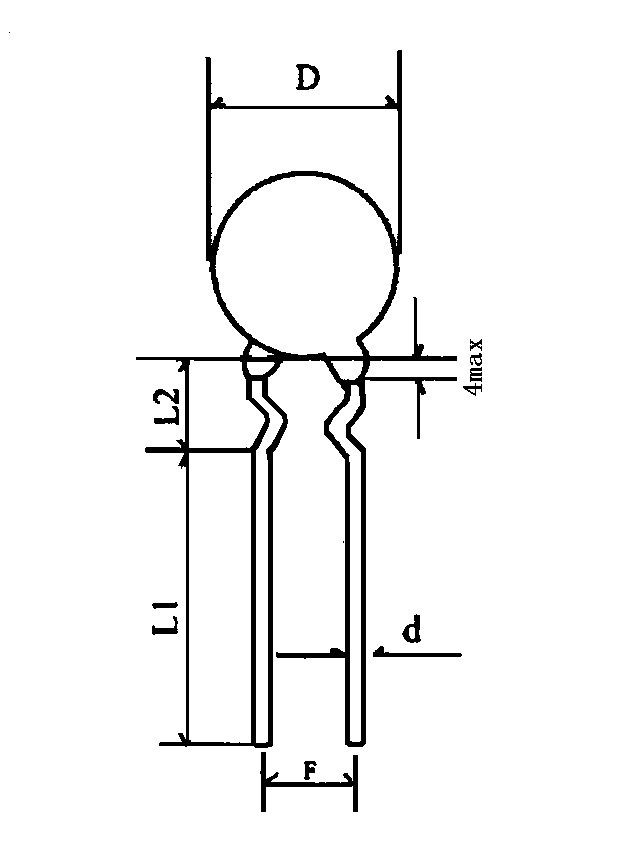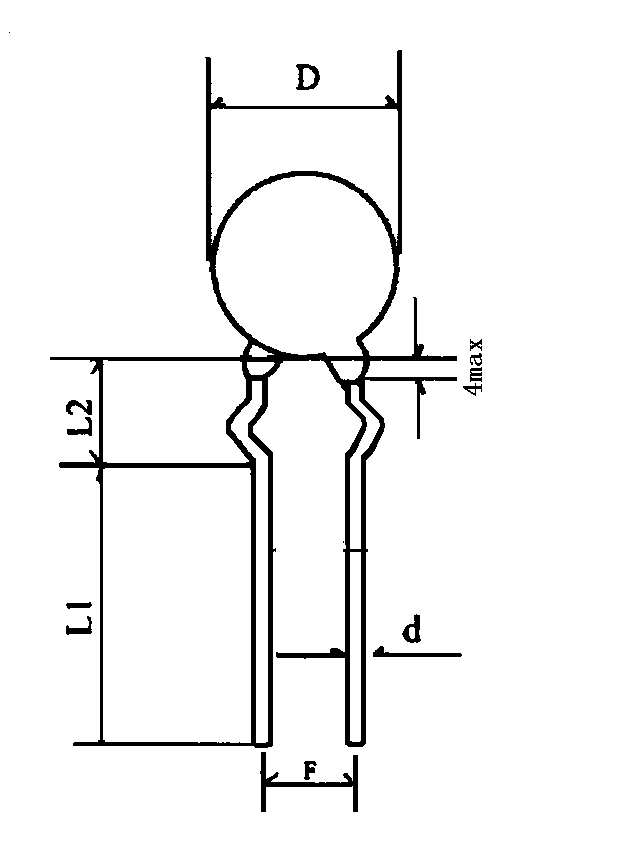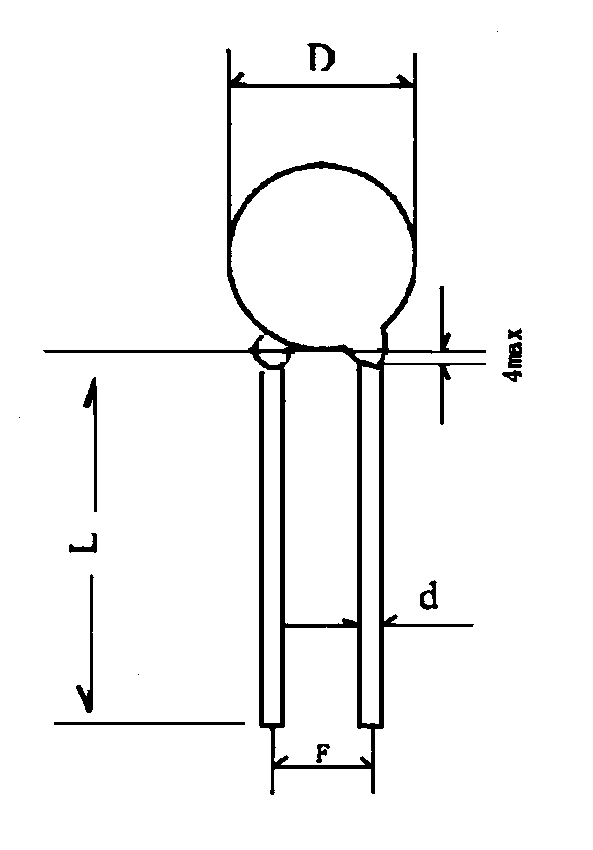 MF73T-1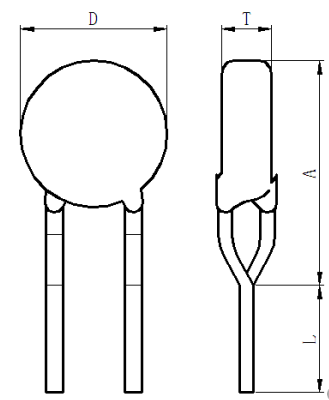 MF73T-2
MAIN TECHNICAL PARAMETER
Part No MF 73T

Max Steady State Current(A)

Approx.R of Max.Cur.(Ω )

Operating Temp.(℃ )

Max surge capactiance current

240V/vc

Φ3

0.3~2

0.493~7.346

-140 ±150

47~100

Φ5

0.3~3.5

0.920~16.1

-140 ±150

47~110

Φ8

0.5~7

0.032~9.956

-140 ±170

100~220

Φ10

1.3~8

0.041~2.895

-140 ±170

220~470

Φ13

1.8~9

0.032~0.994

-140 ±200

560~680

Φ15

2.5~11

0.024~0.652

-140 ±200

680~1000

Φ20

3~16

0.026~0.047

-140 ±200

1000~3000

Φ25

8~22

0.017~0.132

-140 ±200

1200~3500

Φ30

9~30

0.013~0.133

-140 ±200

1500~4700

Φ35

10~ 32

0.01~0.089

-140 ±200

2200~4700

Φ40

13~40

0.005~0.074

-140 ±200

3000~8000