MF72 Power NTC Thermistor Series
$0.3
Please leave us a message for accurate price
Brand:
Shiheng Electronics
Product origin:
Nanjing China
Delivery time:
Spot goods
Supply capacity:
Self-produced
MF72 Power NTC Thermistor Series
Small size, high power, strong ability to suppress surge current
Fast response
Material constant (B value) is large, and the residual resistance is small
Long life and high reliability
Complete series, wide application range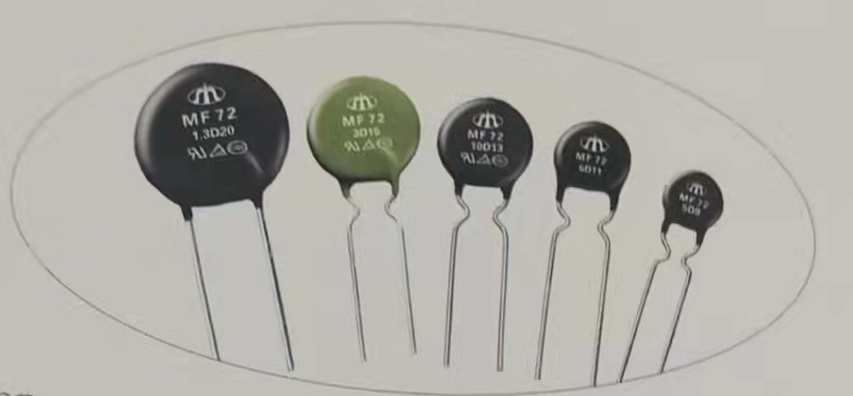 ●Introduction
When you turn on an electrical equipment, the surge current can be restrained by a power NTC termistor connected in series with the power circuit. Because of the continuing action of current,temperature of power NTC thermistor raising, the resistance will rapidly drop to a small value, the consumed power can be ignored. So it can't affect normal operating current. Therefore, using power NTC thermistor is a most effectively and most brief measure to restrain surge current, protecting electrical equipment from destruction.
●Applications
◎Conversion power-supply, switch power-supply, ups power-supply
◎Electronic energy saving lamps, electronic ballast and all kinds of electric heater
◎All kinds of RT, display
◎ Bulb and other lighting lamps
●Characteristics
◎Small size, strong power and strong capability of surge current protection.
◎ Fast response to surge current
◎ Big material constant (B value), Small remain resistance
◎Longevity of service. High reliability
◎ Integral series, extensive operating range
●Dimensions(mm)
Part No

Dim(mm)

Sym

D

max

T

max

d

±0.05

F1±1

Straight lead

Kinked lead












Lmin

L1min

L2±2

MF72 □D5

7

5

0.6/0.45

5

25

17/5

5

MF72 □D7

9

5

0.6

5

25

17/5

5

MF72 □D9

11

5.5

0.8/0.6

7.5

25

17/5

5

MF72 □D1I

13

5.5

0.8

7.5

25

17/5

5

MF72 □D13

15.5

6

0.8

7.5

25

17/5

5

MF72 □D15

17.5

6

0.8

7.5

25

17/5

5

MF72 □D20

22.5

7

1.0

10

25

/

/

MF72 □D25

27.5

8

1.0

10

25

/

/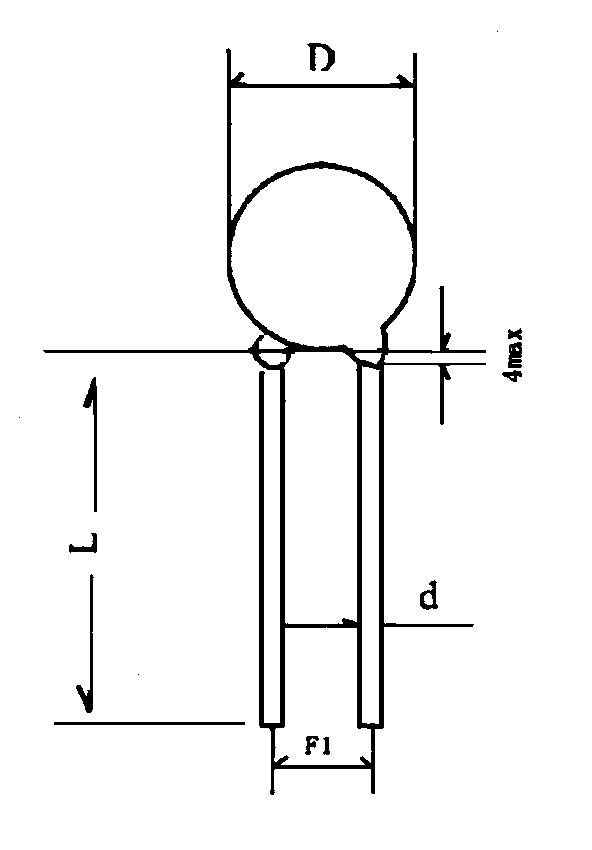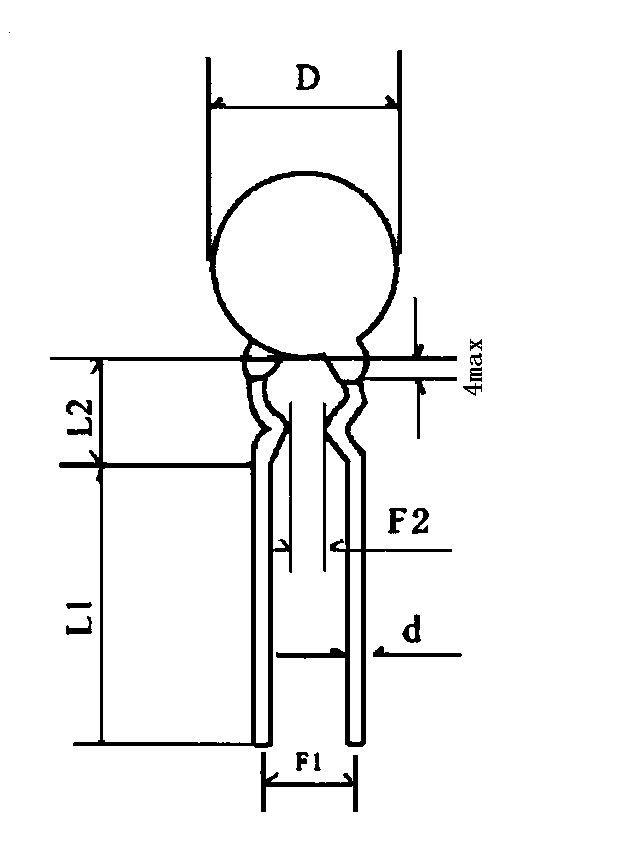 MAIN TECHNICAL PARAMETER
Part No MF 72

Max Steady State Current(A)

Approx.R of Max.Cur.(Ω )

Operating Temp.(℃ )

Max surge capacity(UF)

240V/AC

D5

0.1~1

0.353~18.70

-140 ±150

47~100

D7

0.2~2

0.283~11.65

-140 ±150

68~150

D9

0.2~4

0.120~30.30

-140 ±170

47~220

D11

1.2~5

0.095~1.656

-140 ±170

150~470

D13

1.2~7

0.062~2.124

-140 ±200

220~560

D15

1.8~8

0.075~1.652

-140 ±200

330~680

D20

5~11

0.018~0.212

-140 ±200

680~1000

D25

6~12

0.014~0.160

-140 ±200

820~1200