Shiheng Electroncis welcomes intern students from the School of Engineering.
On June 7, 2021, Shiheng Electronics, as an internship base co-built with the Class 181/182 Nanjing Institute of Technology, ushered in the internship students from the School of Engineering for the second time. They came from Class 181/182 of the Department of Functional Materials.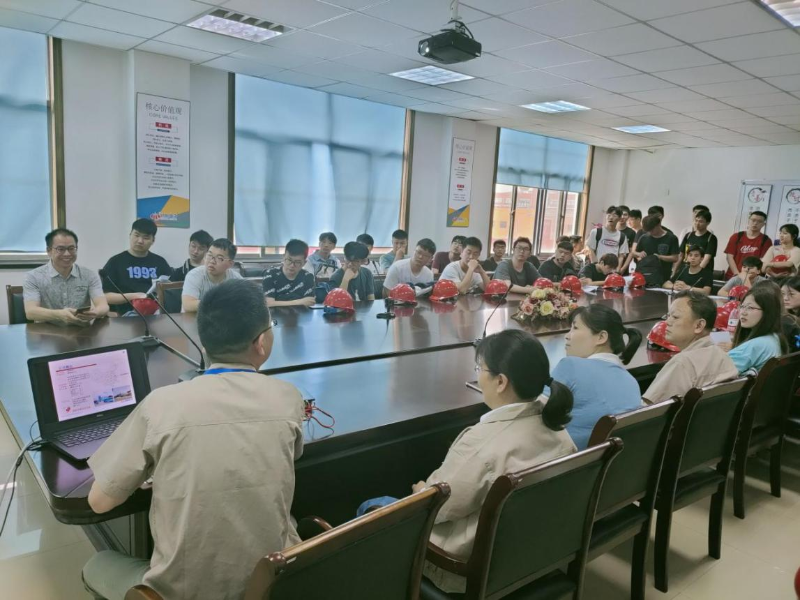 At the welcoming ceremony, the company leaders not only introduced to the students the development history of Shiheng Electronics focusing on thermistors and temperature sensors for 19 years, but also introduced power thermistors and temperature measurement thermistors in detail. , Temperature sensor products and production technology, as well as the wide range of application areas of the products, so that students have a close understanding and further understanding of the thermistor material and products. At the ceremony, the relevant leaders of the company also trained the students to pay attention to safety knowledge during the internship and the quality requirements in the production process.
This internship lasts for one week. Through the internship, students will combine book theory with production practice, gain a deep understanding of the functional characteristics of the thermal ceramic material as one of the materials, and experience the actual manufacturing of industrialized production using this material. process. Shiheng Electronics not only assigns patient and meticulous help teachers to the intern students, but also sets up an internship bonus and other incentive schemes to encourage students to practice seriously.
For colleges and universities, Shiheng Electronics has opened up a new way of recruiting talents through various forms and targeted communication, which will surely start the development of Shiheng, as well as the inheritance and progress of talents in the thermistor and temperature sensor industries. positive effect!